Give your child tutoring that's age-appropriate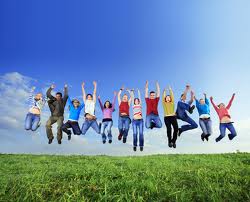 When academic success is important to you and your child tutoring may be the answer. If you child is struggling in school, outside academic support can make a huge difference. It's also a big help for students who need more of a challenge. I've put together some pointers on what to ask your child's tutor and how to find age-appropriate support.
Search qualified tutors for elementary-school kids here
Just type on your specific subject and zip code, and you'll be on your way to academic success today.
Powered by
WyzAnt Tutoring
How child tutoring is different
Play, stories, and games are an appropriate part of child tutoring. Yes, there should be academic content! But a too-serious approach can turn a student off learning long-term.
Look for a tutor who knows how to engage a child's sense of play and enjoyment. That's the real key to long-term learning. If learning begins to feel like a grinding punishment early on, your child's natural curiosity may shut down permanently.
What to ask your child's tutor
First things first: qualifications! For the absolute best, look for a tutor with a college or graduate degree in elementary education, specializing in your child's area of greatest difficulty.
Five questions for an elementary tutor:
1. What is your philosophy of elementary education?
2. Why do you work with kids?
3. What experience have you had working with children my child's age?
4. How do you respond to learning difficulties?
5. How do you stay in communication with the parents of your students?
These will get you started. Explore this site for subject-specific information on finding the academic support your child needs. Here's to your (and your child's) success!

Is math anxiety a problem? Link to my page on handling the stress.

A local tutoring center can be a good place to start your search.

For a child who concentrates well on the computer, e-tutoring can be an affordable and effective option.

Return from Child Tutoring to Elementary Tutoring