Test Preparation Resources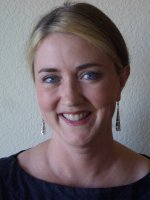 No doubt about it, good test preparation and high scores on standardized tests open doors. Many people find that this kind of tutoring—specific to the particular examination they're taking—makes the process much easier. And good tutoring often leads to higher scores.
Find your tutor here!
Just type in "SAT" and zip code, and you'll be on your way to test success today.
Powered by
WyzAnt Tutoring
Free Test Preparation Resources
When you sign up to take a standardized exam, the testing office may provide free study materials. Use them!
Visit your local library for free SAT, ACT, MCAT, or GRE workbooks. Most now offer computer and paper versions. Browse an online retailer with lots of reviews to find the most effective workbooks, then check them out at your local library.
Create a study group. Find peers who are taking the same test and meet each week to study. You can help each other stay on track.
Test Prep Tutoring
Tutoring centers often specialize in tutoring or prep classes for specific tests. The Princeton Review is a good example. But don't dive headfirst into an expensive program without doing your homework beforehand. What do students who have taken the course say about it? Who is the instructor? What are his or her qualifications?
A private tutor meets with you individually to go through test prep materials (which you will likely provide) and help you stay on track. Depending on the test, you might find a specialist. But it's a lot easier to find an SAT specialist than a CBEST specialist. When possible, look for a tutor who did very well on the same test you're preparing for. (If his SAT math scores weren't so hot, he won't be able to help you improve much.)
I've found a new favorite program to help students prepare for the SAT. For those who enjoy working online and concentrate well, this tutor-created system is a winner. It's an example-based learning system that thoroughly covers all three areas of the exam. Find out more here.
I especially recommend using this program with a test prep tutor--that's the ideal combination for top scores.
My favorite ACT prep resource is a program created by a veteran teacher. She's figured out how to combine solid test preparation with lifestyle changes to improve scores (and she guarantees a three-point increase). One of the best parts is how affordable her system is--cheaper than the gas it takes to get to a tutoring center!
Find out more about hiring an ACT tutor.
Hypnosis for Test Preparation and Anxiety
A friend of mine had completed all the coursework and clinical hours she needed to become a licensed therapist. She's very smart, and she studied hard, but she didn't pass the licensing test the first time.
She signed up to take the exam again in a few months, but found she hated studying and just couldn't get motivated. She came up with an innovative solution — hypnosis. She went to see the San Francisco Bay Area hypnotherapist Susan Gold for a session on test preparation, anxiety reduction, and study motivation. It worked like a charm. Yes indeed, she studied even harder and passed her exam the next time.
Links to more useful pages on this site
Link to my page on Kaplan Test Prep here.

An interesting article about Princeton Review's iPhone app for the GRE.

What you should know about taking the GRE (and a little more here).

Create your prep plan and score high. I explain how.

One of my favorite sites has created an online SAT prep program that works like a video game.

A page on PSAT tutoring, including info on Shmoop's new program.

For California students, Shmoop tries to make test prep as "un-boring" as possible.

Info on my favorite ACT prep resource

The scoop on Princeton Review tutoring and $100 off their test prep classes.

For test success, help your child find her inner motivation.

Some test prep companies offer excellent services. More on that here.