Online Special Education Degrees Comparison
Master's degrees in Special Ed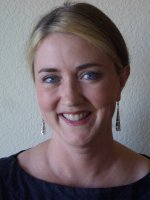 These days, online Special Education degrees are easily available to educators who want to make a difference for kids with special needs. You can earn your degree while meeting personal and professional responsibilities. But which program to choose?
Read on!
MA in Special Education
Reminder: The names of the degrees vary, so focus on the content of the degree and whether it leads you to YOUR goals (such as licensure) as you research online Special Education degrees.
The University of Phoenix offers a respected Master of Arts in Special Education. This graduate degree leads to licensure and is for people who have a bachelor's degree in a subject other than education.
Here's what the University of Phoneix site says about this degree:
"The Master of Arts in Education/Secondary Teacher Education (MAED/TED-S) is a graduate degree program preparing candidates for teacher licensure. The guiding philosophy of the MAED/ TED-S program is to provide the adult student, who already has a degree in a discipline other than education, with the skills and knowledge that will allow them to become a competent and effective educator. This program focuses on secondary student learning by improving the educator's responsibility for that learning.
Student teaching is an integral component of the Teacher Education Program. It provides students with a field-based experience at the appropriate grade and content level. Student teachers work with a cooperating teacher from a school site and with a University of Phoenix faculty advisor. The student teaching experience is designed to emphasize the achievement of state standards leading to certification and to present individuals with growth opportunities that best prepare them to assume the duties of a certified classroom teacher." Request more info about this program here.

Ashford University, a Clinton, Iowa, university founded in 1918, offers a similar degree. Students who choose their MA in Education can ocus on Special Education. (Because teacher licensure varies from state to state, students must make sure their program meets requirements in their state.) Ashford University offers the advantage of a nearly 100-year history and a traditional campus - with pretty brick buildings and all! - where on-campus programs are held. Find out more about Ashford University here.
M.Ed or M.S.Ed in Special Education
Grand Canyon University was founded as a teacher's college in 1949, and today offers highly respected degrees in education. They are a small Christian school in Arizona and offer an array of options. One of them is a Master of Education in Special Education, which focuses on understanding, working with, and including special education students in the classroom. Grand Canyon offers programs both online and on-campus, and for those seeking licensure or not. Curious? Request more info from Grand Canyon here.

Walden University was ranked #1 by US News and World Report as the largest Education program in the country by enrollment. They've been doing online education successfully for 40 years, and they offer a huge array of Special Education degree options. You can add a Special Education endorsement to a different degree or earn a master's degree in special education. They'll be happy to provide you with all the details. Just click here to get more information about Walden University.
Will I have to take the GRE?
Generally speaking, no. Whew! Many online Special Education degrees, including the ones I've mentioned here, do not require the GRE. It's one of the big advantages of online programs that the actual work you've done as a teacher, member of the community, and college graduate is what counts. You'll also write a statement of purpose and submit transcripts.
Often, after you apply you'll be able to start the very next quarter or semester instead of waiting for fall to roll around again.
Would you like to search online Special Education degrees for yourself? Please do! I have a database of hundreds of education degree programs for you!
Just search here. It couldn't be easier.
Considering a doctorate instead? Link from Online Special Education Degrees to my page on online doctorates in Education.