Master of Education Degree Online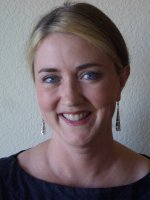 Search for your master's degree right here.
A Master of Education degree online is an excellent way to push your teaching career forward. Whether you're already working in education or you're looking to launch your teaching career, an MA, MS, or MAT offers three huge benefits:
1) A graduate degree in education can launch you into better teaching jobs or positions with more responsibility (such as managing curriculum, etc.)
2) A Master of Education degree online can allow you to transition into an area of teaching or research that interests you, such as the arts, physical education, or secondary education
3) If you're already teaching, many school districts reward your degree with additional salary. Over the course of a 30-year career, this can make a huge difference. (At my school, retirement is calculated based on your salary during the last few years of your career, so extra academic credits yield both better salary and a better retirement. Win-win-win.)
Definitions: online, distance,
and on-campus
* Distance Education refers to attending a school that isn't necessarily located where you live. I earned my masters degree education at a distance learning program and loved it. We corresponded with professors during the academic year and attending two in-person, eight-day residencies annually. Schools set up distance learning programs in a variety of ways.
* Online Education means almost all your schooling takes place on the Internet. You'll have an interface that allows you to stay in touch with professors and peers, and you may do chat rooms, video chat (such as Skype), online lectures or presentations, and more. This can be very convenient for working professionals and parents.
* Campus-Based Programs mean you are part of an in-person school community. This can be wonderful for building a personal network, especially if you intend to continue your career in the community where the school is located. Many campus-based programs today offer some "hybrid" options so that some coursework can be done online.
How computer-savvy will I need to be?
Good news: you do NOT have to be a computer genius to earn your Master of Education degree online.
You will need to:
* Send and receive email
* Conduct research online (your program will provide training in this, usually from your university's library experts)
* Participate in a chat room online
* Use video chat functions, such as Skype
* Use basic MS Word or similar programs, such as MS Word, Powerpoint, and Excel
See? It's not so bad. Don't let a little bit of Internet catch-up stand in the way of your education!
How does online education work?
When you study online, you send and receive coursework through your institution's online system. These are generally easy to use, and your school will offer instructions and tech support to help you get started. As you do your coursework for your Master of Education degree online, you're likely to have online lectures, class chats/discussions, presentations, and more -- all the things you like best about a classroom setting, but from the comfort and convenience of home.
Now, do your research!
Of course you're a good student! So it's time to do your homework. I've compiled a lot of excellent options for earning a Master of Education degree online. Use the handy search box or begin clicking for more information right now.
Gather information from ALL the schools that interest you, then take the time to sort through the information. Feel free to follow up with admissions staff at the institutions you're considering. They really are happy to help. And you want to make sure you go to the place where you get to enjoy the most success.
Here's to your bright future!

Dr. Who? Dr. YOU! Find out more about online doctorates in Education. Yes, you can do it!

Link from Master of Education Degree Online back to my homepage.


---
Similar pages on related topics:

Explore my page on Masters Education Degree Online here.

More on online master's degrees in Education.