Reading Help: Hand-Picked Resources
so you can stop worrying and get your child reading!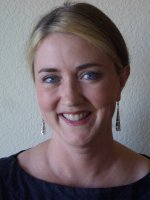 Effective reading help for kids can be hard to find, and if your child is struggling with reading, it can cause a lot of academic problems (and emotional ones, too).
Throughout this site, I've compiled my favorite resources for learning. This page contains only my personal recommendations for reading support: tutoring, truly effective technologies, and parent-approved reading programs.
---
In-person home tutoring for reading
First of all, a reading tutor is a great way to improve skills. I've partnered with a Wyzant, which provides a huge database of verified professional tutors. Simply enter subject and zip code, and you'll be on your way! When you've narrowed your search, email your top three tutors to get started.
Powered by
WyzAnt Tutoring
Powered by
WyzAnt Tutoring
Reading technology for kids: they love it
I'm amazed by the effective, affordable education technology offered by LeapFrog. They've got a huge array of fun and clever educational materials, including this new Tag(m) Reading System, which comes with FREE shipping.
About the Leapfrog Tag Reading System
* Children don't just learn to read, they love to read when they start with Tag. This is an amazing touch reading system that brings stories to life like never before.
* As children touch the Tag Reader to the pages of specially printed storybooks, words talk, pictures sing and stories live out loud, engaging children's senses to make reading a rich, fulfilling experience.
* And, with more than 40 books and games based on favorite TV, movie and classic tales, the Tag library has something for every reader.
Don't you wish you'd had this system when you learned to read? I do!
Another excellent resource I've found for reading help is: Teaching Children Reading, a program developed by two parents whose kids struggled early in the process.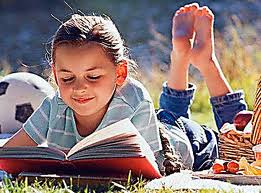 What the program creators say... "Like you, one of the most important focus of our lives is raising healthy, well-behaved, and well-educated children, and teaching our children to read has always been one of our priorities.
We invited other parents with young children to test our program, and all of them reported similar amazing results with their children. In just 12 weeks, and often less time, their young children learned to read, and read very well.
Over the past several years of raising our own children, through extensive research and trial and error, we have developed a proven, 100% guaranteed system based on scientific research and evidence that will teach children to read in 12 weeks or less. This is a sure-fire, very rare and unique, and extremely effective learning to read program that few parents can afford to pass up."
---
I'm continuing to scout for affordable, effective solutions and will post them here when I find them. If you have any suggestions, please write to me below.
Return from Reading Help to English Tutoring