How Can I Find Science Homework Help?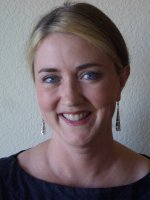 Science homework help: we all need it some time!
I can relate. Science never came easy for me, so I hired a Chemistry tutor in college. (He was a very nice medical school student who knew a lot about Chemistry but hadn't yet learned how to explain it—a key point in your search for help.)
It's tempting to look for assistance with your child's current assignment without seeing the big picture. But step back for a minute. Is it one assignment she or he can't complete? Or is your child struggling in science overall? If the latter is true, ongoing science tutoring might be a better solution for the long term.
Search among 40,000 qualified science tutors now.
Then email your favorites.
Just type in your specific subject and zip code, and you'll be on your way to academic success today.
Powered by
WyzAnt Tutoring
Step One. What kind of help do you need?
Science is a broad topic. What branch of the sciences are you (or your child) studying—Chemistry? Physics? Biology? What part of science seems to give you the most trouble?
In some schools—including the ones I attended—teachers don't present science in an interesting way or connect it to real life. If you feel bored and disconnected from science classes, find a tutor who truly loves the subject and can convey that enthusiasm to you and get the science homework help your child really needs.. Before you sign on with a tutor, ask whether she loves her subject and why. It'll tell you a lot about her teaching style.
Step Two. Explore all tutoring resources.
Professors and teachers may be willing to meet one-on-one with students. Check into office hours or after-school meeting times.
At college, teaching assistants may also offer individual help, or students may have access to an on-campus tutoring lab. A few cutting-edge institutions even offer their students online tutoring. Ask around, and don't be shy! Lots of great tutoring resources don't get used because students don't know they exist.
In K-12 grades, student teachers could be a good resource for struggling students. Parents may also be willing to serve as volunteer tutors.
If you belong to a religious organization, ask about tutoring help there.
Look online for tutoring resources. I've compiled some favorites.
Step Three. Get more support if needed.
Great science tutors can be hard to find, but they do exist. If you want a top-notch science tutor (or just one-time science homework help) look for someone with a bachelor's degree in the field you're studying and a year or two (minimum) experience teaching or tutoring. Most people with a science degree have their pick of jobs, so expect to pay top dollar for a professional science tutor. A respected tutoring center in your area may be able to locate some good tutors in specific subject areas.
The absolute best resource? WyzAnt! They have a huge database of verified professional science tutors. Search above by zip code and you'll be on your say to science success in no time flat.


How much will science tutoring cost?
My science homework help rates page reveals all!

A local medical or nursing student could be just the ticket for science homework help. College or grad students, especially science majors, may be a good source of support. They'll charge less per hour than a professional tutor, but even grad students may have no teaching experience. The medical student I hired in college couldn't understand why I found Chemistry bewildering. Make sure your tutor understands the subject matter and how to explain it. (And, yes, I changed majors.)
Peer tutors are another possibility. You may be able to find a peer to help you with English while you help him or her with math. You could also join a peer study group.
Online tutoring is another option. Click here for more information about online tutors.

Click for a list of questions to ask your chemistry tutor.

Don't panic. You can pass Organic (Chemistry).

Search for physics tutors here. Or here.