An Organic Chemistry tutor is a great option for success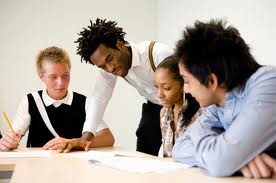 For many students, upper-division science courses are extremely challenging. A good Organic Chemistry tutor can take some of the stress out of the experience and help you pass. If, that is, you're willing to put in the work.
---
Get an excellent tutor now.
Search, then email your favorites.
Just type in your specific subject and zip code, and you'll be on your way to academic success today.
Powered by
WyzAnt Tutoring
Don't panic. You can pass Organic.
There are highly skilled tutors who can help, but in order to find them you need to know what you're looking for.
College campuses are full of science majors and grad students (medicine, nursing, etc.) who know a lot about organic chemistry--and have certainly passed it themselves. You might, as I did, get help from one of them. But as grateful as I am for the help I got, my chemistry tutor didn't really know how to teach. You need someone who can explain organic chem to you in a way you can process.
Here are some questions to ask a prospective science tutor:
1. What strategies do you use to illustrate concepts?
2. What do you do with a student who doesn't understand your explanation?
3. Describe your experience teaching chemistry.
4. Do you have any hands-on methods of teaching chem?
Finding a professional tutor
A professional tutor who has a background in both chemistry AND education is the holy grail. Until recently, they were hard to find. But times have changed! Search Chemistry Tutors in the listing above and you'll be on your way to success.

Here are my top tips on finding a professional tutor.

Consider working with an online tutor in organic chem.

What will it cost? Here's my take on tutoring rates and fees.

Sometimes tutoring centers have the most qualified science staff around. Link from Organic Chemistry Tutor to my page on tutor centers.