Tutoring Fees: What It Will Cost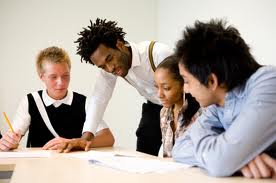 Tutoring fees vary tremendously.
Because it's such an important and useful academic service, it's sometimes possible to get very good tutoring free through a nonprofit or school. If free tutoring is available in your area, take it!
Other than that, though, you get what you pay for. Some tutors are in very high demand. (I once heard of a Hebrew tutor in New York charging $400 an hour for Bar/Bat Mitzvah prep, but I think that's an urban legend.)
If professional tutoring fees are way too high for your budget, scroll down for my tips on hiring a college or grad student instead.
Fees for high-demand tutors
$75 per hour and up. Yup.
If you want an expert tutor with an advanced degree to come to your home and guide your child through college admissions (crossing your fingers for Harvard) or teach Calculus or high-level physics, it'll cost you.
And if you get a good tutor, it'll be worth every penny.
High-demand fields include learning disabilities, engineering, advanced math and sciences, and test preparation.
Seriously, I know of no better investment than education, and tutoring is, in my opinion, the most effective form of education there is.
Tutoring fees for professional tutors in lower-demand fields
$50-$100 per hour
As a writing tutor, with an MFA, going to students' homes, I charged $80 per hour. I could probably charge a little more now, if I were still working as a private tutor.
Remember, though, this was near San Francisco. An Ohio tutor will cost less, though not necessarily a LOT less.
Fields in this price range include study skills, organization, basic math, and general writing.
Tutoring center fees

$50-$100 per hour and up.
A tutoring center, such as Sylvan Learning Center or Kaplan, will charge about the same tutoring fees, if not more, than a local private tutor. They may have some group tutoring sessions that reduce the rates.
Packages are sometimes available from tutoring centers (and from private tutors).
Tutoring centers may also offer diagnostic testing services for set fees.
They may or may not offer in-home tutoring, but you can always ask.
Also, tutoring centers may be the only place to find a highly qualified tutor in a specific subject.
College student fees
$15-$50 per hour, depending on the area and subject.
College students are a great tutoring resource. They tend to need money and have some expertise in specific subject areas as well as general study skills.
You might get a great college student as a tutor, at a bargain price, and be very satisfied. If you're on a budget, give it a try.
On the other hand, most college students are not yet subject experts, and they may not know how to teach. They also may not take the job that seriously. You'll have to do some interviewing to find out.

Return from Tutoring Fees to the Find a Tutor Page