Why an online graduate degree in education?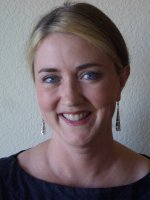 Search for your degree now!
These days, an online graduate degree in education is an excellent option. I know from experience that if you want to advance in education, a graduate degree is a huge help. Great news! A variety of high-quality, respected programs are available for you to choose from.
When you're looking into a graduate degree, you've got a lot of options. Let's try to narrow down the possibilities so you can focus on what interests you the most.
Master's degrees in education
In general, an "arts" degree is more practice-based (that is, you're staying in the classroom as a teacher), while "science" degrees (MS) are more research-focused. Of course, there's plenty of crossover!
A master's degree typically takes about two years, though there are programs with different time frames. Some push you to the limit for a full year but then reward you with a master's after only 12 months. Others allow you to take one class at a time for as long as you need to complete your degree.
Talk to teachers who are doing the work that interests you most. Ask what degrees they have and how they got them. Chances are, there's an online graduate degree in education that matches your interests, too.
If you are already a teacher, you may find that earning a master's degree more than pays for itself as you enjoy a long-term pay boost for the extra education. (At my school, for example, a $30,000 degree earns you $100,000 plus interest over the lifetime of your career! Amazing return on investment.) The degree may also give you a chance to explore interesting new areas, such as guidance counseling, the arts, curriculum development, and more. It's worth exploring.
Doctor? Doctor? Consider a doctorate in education
Who doesn't enjoy the sound of "doctor" in front of her name? But that's not the real reason to pursue a doctorate in education. Those who land at the top often have a doctorate to back them up.
Careers for those with a doctorate in education may include:
* K-12 school principal
* School district superintendent
* Education researcher for the government or nonprofit sector
* Professor of Education at a college or university
* Administrator at a community college

A Ph.D. in Education typically focuses on research in learning and education, while an Ed.D focuses on teaching practice (hands-on, classroom learning).
Sound interesting? Well, iron your interview suit and start clicking! I've chosen some excellent programs for this site. I suggest you contact several, request free information (they're all happy to send that to you), and then sit down for some soul-searching.
Here's to your success!

Interested in a degree in Elementary Education? Link from Online Graduate Degree in Education to Elementary Education Degrees here.


A few great programs to choose from
Ashford University, founded 1918

Walden University, largest Education program in the U.S. by enrollment

University of Phoenix, dozens of in-person campuses and a dedication to online learning

Grand Canyon University was founded in 1949 as a teacher's college, and the tradition continues