Get an online Adult Education degree. Start now!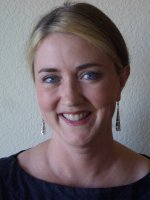 Search for your online Adult Education degree here
Search Schools for Education Degree Programs
---
As an adult educator, I've seen first-hand how an online Adult Education degree can change a teacher's career for the better (or launch a brand-new career).
When a degree in adult education, you're likely to do some highly satisfying work with adults who haven't had a chance to attain a full education. You might:
* Teach College Success courses at a community college
* Work with adults who are learning literacy and math skills at a nonprofit program
* Do literacy outreach in the community
* Develop curriculum for working with adults
The possibilities are endless, and your options depend on which degree you get. A Master of Education puts you in a position to teach at a college or work as an administrator. A Doctorate in Education can launch you into higher positions than that, such as becoming the Executive Director of a nonprofit, a community college Dean (working your way up to Chancellor), a school superintendent, and more.
How online education works
When you study for your online Adult Education degree, you send and receive coursework through your institution's online system. These are generally easy to use, and your school will offer instructions and tech support to help you get started. You're likely to have online lectures, class chats/discussions, presentations, and more -- all the things you like best about a classroom setting, but from the comfort and convenience of home.
How much do I have to know about computers?
Good news: you do NOT have to be a computer genius to succeed in online doctoral degree education!
You will need to:
* Send and receive email, of course
* Conduct research online (don't worry if you don't know how to do this already; your program will provide training in this, usually from your university's library experts)
* Participate in a chat room online
* Use video chat functions, such as Skype or Insight
* Use basic document programs, such as MS Word, Powerpoint, and Excel
See? It's not so bad. Don't let a little bit of Internet catch-up stand in the way of your education!
How do I choose?
To make a good choice for your online Adult Education degree, you have to do your homework! I've assembled some easy ways to get started. In the right-hand column of this page you'll see top Education programs. They're respected universities with oodles of great programs to choose from. For even more info, just use the search box at the top of the page to narrow down your choices.
Next, email three to five of the most interesting schools. Get all their material and then sit down and go over all of it. After all, you're making a big commitment, so you want to make sure you go to the right school for you.

Not sure what degree to get? Link from Online Adult Education Degree to my page on getting a Bachelor of Education Degree.