An amazing array of universities
I'm proud to offer you an extraordinary tool in your search for the right degree in education. Customize your search in a variety of ways -- by location, online or distance learning options, area of expertise, level of degree, and more. You'll receive a list of results and a tool that allows you to get relevant information from the schools that interest you. It's that easy.
Hey, your future is waiting! Get started right now.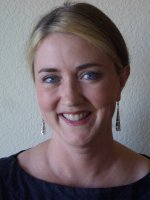 Search Schools Here
My tip: Get info from several schools at once. You'll be glad you did.
---
Dr. Who? Dr. You! Discover more about doctoral degrees

Master your field with an advanced degree. My tips on navigating online, in-person, and hybrid learning options.

What you should know about ECE degrees.