Tutoring News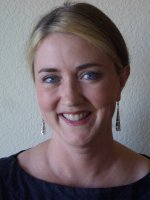 Private Tutoring: A Global Market
For those of us following the tutoring industry over the past few years, it comes as no surprise to learn that the US is emerging as a major consumer of India's sophisticated online tutoring companies.
Here's a sum-up of a new report on business strategy in the tutoring market from TransWorldNews.com:
London 12/20/2011--The global private tutoring market is projected to surpass $100 billion by the year 2017, led by the growing desire of parents to secure children's future through supplemental education, particularly in view of the inadequacies of the formal education system.
Education is among the top-ranked industries in the world, and tutoring is a key constituent of the global education industry. The private tutoring market's growth is primarily attributed to the inability of the standard education system to address the unique needs of each student. As each student differs from the other in terms of comprehension, caliber and ability, existing education system in various countries are unable to offer the individual attention required for such students. Private tutoring has assumed enormous significance, as the approach provides an individual, innovative, and personal education system to students.
According to Global Industry Analysts, Asia-Pacific, Europe and the United States account for a lion's share of the revenues in the global private tutoring market, as stated by the new market research report on Private Tutoring.
Private tutoring is a thriving industry in Asia-Pacific, particularly in Hong Kong, Japan, Singapore, South Korea, India, and China. The demand for private tuitions in several of these countries is driven by the fact that competitive entrance examinations are critical for gaining admission into leading universities and colleges. Lack of adequate funding for public schools and education systems in developing countries compel students to seek additional knowledge and competence through private tuitions. The increase in school tests and scholarship exams proves to be beneficial for small tutoring services providers. In addition, major developing countries such as Brazil and several Eastern Europe countries are witnessing rapid growth of private tutoring market.
In the United States, the growing significance of private tutoring is driven by the increasing adoption of new technologies in various educational practices and the Federal government's No Child Left Behind (NCLB) Act offering supplemental educational services, which contributed to enhanced spending on services such as tutoring, test preparation, educational assessment, and technology integration. Aging school infrastructure, shortage of teaching staff, and rising student enrollments are enhancing the need for additional educational services, which is being partly addressed by private tutors.
Online tutoring is emerging as a popular form of private tuitions for students across the world, owing to the convenience and multi-utility features of the medium. The increasing number of nuclear households and the growing proportion of dual income families implies that parents find little time to spend on their children's education. The need for supplemental education is also rising in view of the intensifying competition faced by students in gaining entrance into schools and colleges of their choice. Online or e-tutoring allows students to use computers at home or school to login to a tutoring system. India has emerged as a key player in the outsourcing of online tutoring services, with the US emerging as a major market for outsourced online tutoring services from India. Full Text Here

Top news items in tutoring
Bing.com's top 10 tutoring news stories are below. Scroll down for interesting archived links, and articles.
Archived Tutoring News: Campaign Launch Event Highlights Bipartisan Support For ESEA Tutoring Provisions
Archived Tutoring News
Survey of Likely Voters Showed Democratic Support for Tutoring Program Slated for Elimination in Obama Administration Education Blueprint
WASHINGTON, Oct. 6 /PRNewswire/ -- Tutoring News
At the official launch of the Tutor Our Children campaign today, Democratic state senator, Anthony Williams kicked off the event with an impassioned speech to a crowd of parents about the need for greater parental choice, in general, calling the SES tutoring provisions in ESEA a "no brainer." The parents convened on Capitol Hill to share their support for the SES program with lawmakers and staff, and shared often pointed comments with expert panelists who speculated on the fate of the program.
Speaking to the many parents in the room, Senator Williams encouraged them to think twice before stepping out in support of candidates who do not support the free tutoring provisions of the law. He committed to the crowd, "I'm telling them, if you're not for it, I'm not for you."
The launch of the bi-partisan grassroots campaign to save the SES program also included a presentation by former White House education Advisor John Bailey of a survey of 1,000 likely voters conducted last week. The results suggest strong support for tutoring among all likely voters. Some key findings include: 69% of likely voters -- including 83% of likely Democratic voters -- support the current law that requires tutoring to be offered to low-income children who attend a school that fails to meet grade level standards and 78% support parents with students in low-performing schools having the option to enroll their student in after school tutoring. Of likely voters polled, 60% do not want to see funds cut for tutoring programs that they can choose and 53% see the SES program as a support for students rather than a penalty for schools.
The survey release was followed by a panel discussion moderated by the executive director of the Aspen Institute's Commission on No Child Left Behind (NCLB), Gary Huggins. The expert panel included Senator Williams, former Arizona secretary of education and advisor to the McCain Presidential campaign Lisa Graham Keegan; staff director of the Senate HELP subcommittee on education and early childhood development; education policy counsel for the House Education and Labor committee; senior education policy advisor of the Senate HELP Committee; and from SES provider, Healthy Families, in Washington, D.C., Charles Brown. "The discrepancy between these poll numbers and the Obama administration's policy on education is remarkable," said Ms. Keegan. "Clearly, voters want the right to choose the best academic supports for their children and the Administration has proposed eliminating this critical component of the law."
More Tutoring News below


Archived Tutoring News: Online SAT prep for the video game set

Archived tutoring news: Summer tutoring camp. Eek!

Link to Tips for Tutors