Ivy Bound Test Prep Launches Academic Tutoring Camp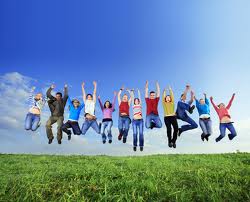 Tutoring camp: it's what's happening this summer.
For decades, millions of children have headed to summer camp for hiking, swimming, field sports, and canoeing. Today, with college admissions growing increasingly competitive, parents and students are turning to academic camps in lieu of, or in addition to, summer camp. Academic camps give students an edge in college admissions, SAT prep, ACT prep and academic skills.
In 2010, Ivy Bound Test Prep www.ivybound.net launched a variety of academic camps for students in seventh through eleventh grades. Ivy Bound academic camps feature classes on topics including SAT prep, ACT prep, study skills, public speaking, math, speed reading and economics.
"Summer academic camps provide students with time to improve academics that they don't have during the school year when they are consumed with classes and extracurricular activities," said Michelle Ambrosio, parent coordinator at Ivy Bound Test Prep. "Typically, our highest SAT Score improvers participate in a large chunk of SAT prep during the summer."
"In addition to improving SAT Score, we find that SAT camps offer solid reading, writing, and grammar prep for 8th through 10th graders who want to improve their academics. The skills tested on the SAT coincide with those needed for reading grammar and essay writing success in school," said Mark Greenstein, founder and lead instructor of Ivy Bound Test Prep. "Whether parents and students are turning to academic camp for an edge with college admissions, or indirectly for the discipline and reasoning that come from three hours a day of rigorous study, Ivy Bound's academic camps provide ample opportunities for students to improve during the summer."
If you would like to learn more about Ivy Bound's academic camps in your area or if you would like to offer Ivy Bound's academic camps at your school or organization please visit www.ivybound.net or call 877-975-1600.
Source: PR Web

Link from Tutoring Camp to Test Preparation