Research Online Master Degrees in Education Here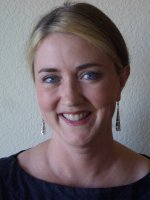 The best online master degrees in Education are available right here. Simply use the search box below, ask for more information, and you'll be on your way to a graduate degree.
Search for your Master's Degree here
---
When you're considering online master degrees in education, you've got a lot to think about. Does it make sense professionally, personally, and financially? I returned to school for a master's degree and it changed my life for the better. I'm here to share information to help you make the best choice for yourself.
Work-life balance for educators
I was able to continue working while earning a master's degree by going through a distance education program. Online grad degrees work much the same way: you have deadlines and assignments, but you decide how to fit them into your life. You don't generally attend regular classes or in-person meetings. Some people prefer a traditional classroom, but for many educators (especially those teaching full-time), online degrees are the best option.
Moving up as an educator
If you're working as a teacher and you have a BA or BS, a master's degree is a good way to move ahead. At most schools, you get an automatic pay raise with additional school credits. At my school, for example, that can be worth tens of thousands over the course of a career. But that's not the only way to get more pay (and make your MA or MS pay for itself): job opportunities open up to those with higher degrees. You may find yourself in curriculum development, administration, or management.
On the other hand, you may be considering online master degrees in Education to start a career in teaching. Great idea! That's what I did, and today I have very satisfying work teaching literature and writing at a community college.
Once you know what you want to do, you'll want to get information from several good schools. No problem. I've hand-picked several (see the right-hand column) and the search box at the top of the page yields even more excellent results. Send away for information from four or five schools, then sit down at home with all the information. You'll want to ask some follow-up questions of the admissions staff, too.
My top 5 questions
When you're considering Master's degree education online, you'll want to ask questions of the admissions staff. Here are a few of my favorites:1) How satisfied are your current students? (Ask for contact info and follow up!)
2) What career placement services does your institution offer for graduates? What are your job placement rates?
3) Will I be able to get academic credit for professional experience?
4) Does this program offer in-person meetings or classes in addition to online programming?
5) Who are the professors in this program? What are their areas of interest and expertise? Make sure these match with yours, but don't be too narrow about this -- after all, some of the point of school is to find new interests. Don't be afraid to explore.

Need more reasons to get a master's? Link from Online Master Degrees in Education to my main page on masters online.

Find out the differences among types of master's degrees in Education.