Masters Degree Early Childhood Education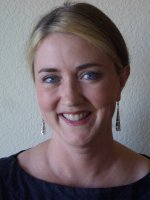 Search for your ECE degree now!
Search Schools for Education Degree Programs
---
Masters Degree Early Childhood Education
If you're thinking about earning your Master's Degree in ECE, you know what it can do for your career. You may be interested in reaching a higher pay scale at your current teaching job, running a preschool or other child care center, managing nonprofit or government programs, or teaching at a college or university. You'll have lots of great options to choose from!
Distance, Online, On-Campus...Do your MA Your Way
This isn't your grandmother's grad school! Education has changed a great deal with new technologies, and that means getting your Masters Degree Early Childhood Education is easier, with great options and a lot of flexibility. Here's even better news: online and distance programs have become a respected way to learn. They are recognized for their rigor and many are known for excellent quality.
* Distance Education refers to attending a school that isn't necessarily located where you live. I earned my masters degree education at a distance learning program and loved it. We corresponded with professors during the academic year and attending two in-person, eight-day residencies annually. Schools set up distance learning programs in a variety of ways.
* Online Education means almost all your schooling takes place on the Internet. You'll have an interface that allows you to stay in touch with professors and peers, and you may do chat rooms, video chat (such as Skype), online lectures or presentations, and more. This can be very convenient for working professionals and parents.
* Campus-Based Programs mean you are part of an in-person school community. This can be wonderful for building a personal network, especially if you intend to continue your career in the community where the school is located. Many campus-based programs today offer some "hybrid" options so that some coursework can be done online.

Return to my page on ECE degrees here.

Considering a Doctorate instead? Link from Masters Degree Early Childhood Education to my page on getting a Doctoral Degree in Education here.