A statistics tutor can help with the stress
Stats can be tough, but a good coach can make a world of difference. If statistics class isn't going well, there are plenty of great options available.
I recommend one of three possibilities:
1) An excellent local statistics tutor -- and I've got 40,000 of them for you to choose from!
2) A tutoring center that works extensively with math students
3) Online tutoring from highly trained e-tutors.
Let's explore each one.
Search among thousands of qualified stats tutors now.
Then email your favorites.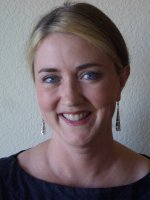 I've partnered up with WyzAnt to offer my site visitors access to their listing of 40,000 verified tutors.
Don't worry, it's not as overwhelming as it seems! With so many to choose from, you'll narrow down by subject (statistics, of course!) and location. You can look up student feedback for each tutor and email them directly to find out more about their services.
One reason I love WyzAnt is that you can pay securely through them, and they verify all the tutors they list. Here you go:
Powered by
WyzAnt Tutoring
Can e-tutors help with stats? Sure.
For students who concentrate well online and are Internet-savvy, online tutoring can be a great option. There are wonderful tutors available 24 hours per day and the rates can be very affordable. Many offer a flat rate of around $100 per month that includes unlimited tutoring! Pretty amazing, I think.
So, how to find a good online program? Visit my page on online tutors here, but remember that many of the WyzAnt tutors are also available online, often via Skype.
Sylvan Learning Centers also offer stats tutoring
Sylvan Learning Centers are located all over the United States, and often employ some of the best tutors around. Check into their options that may include diagnostic testing and package deals that reduce your overall price for services.
Now, which is the best option? You'll have to decide for yourself, based on what works best for you or your child. The great news is that there are many good ways to find a statistics tutor.
Here's to your success!

Return from Statistics Tutor to Math Homework Help.

Stressed out? Read up on Math Anxiety here.