Welcome to my site - I am delighted to see you!
by Julia Metcalfe
(Slough Berkshire England)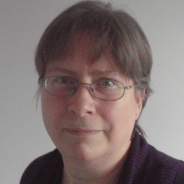 I have been a fully qualified teacher since 1998 and have taught in both primary, Comprehensive and Grammar schools in England. I provide tuition to students in their own homes if they live within 5 miles of my home and by online tuition from anywhere. Unlike most tutors this is now my main position and as such I can offer tuition slots anytime between Monday -Sunday 9am-7pm.

I can offer you tuition in the following subjects:

All primary subjects upto and including entrance exams 11+; 13+ Common Entrance
I can assess students for common problems such as dyslexia
Tuition for homeschoolers
English up to and including GCSE and A level
Religious Studies including Philosophy and Ethics up to and including A level
Humanities up to and including GCSE
I can also provide assistance with settling into secondary school; study skills appropriate to key stages 3, 4 and 5 (including GCSE and A level) and University

I can assist with advice with regard to appropriate schools for your children and university entrance preparation ie personal statements.

I can assist with preparation for Oxbridge examinations.

I also can critique essays up to and including degree level Religious Studies, Theology, English, including proof reading and copy editing.

I can provide the same service for books related to fiction; Religious Studies, Theology and English.